Headquarters Introduction
---
Jarltech provides OEM / ODM services of electronic products and hardware integration to assist client from idea to real product
Our factory site, from the building materials to the exterior and interior designs, each spaces has a specific purpose and function to benefits our clients and ourselves. Functions like sourcing and product management, logistics and administration, marketing and sales, as well as a production company are all located on site. Production eqipment satisfy up-and-coming demands for technical innovation, and industrial product manufacture.
1. Superior quality and Tailor-Made Machines
Jarltech is ISO 9001 certified, quality assured. Machine specifications are customized to fit international markets and customer demands. All of Jarltech's machine parts, electronic components, and safety devices follow CE regulation.
2. Fully equipped production Environment of SMT/DIP
We provide components sourcing, SMT, DIP, Solder, assembly, test, finished product package . We keep continuous advance the automated manufacture to adapt one-stop service to satisfy our customer. In additional, 24hrs service in SMT, DIP service production. The flexible production schedule to reach customer's requirement ETA and small-volume large variety production.
3. Huge Free Flow Assembly Line
On Jarltech Free Flow Assembly Line, numerous parts and components move along assembly lines, passing through the hands of numerous operators before being assembled into finished products for customer use. In most cases, a manufacturing assembly line is a semi-automated system through which a product moves. At each station along the line some part of the production process takes place. The workers and machinery used to produce the item are stationary along the line and the product moves through the cycle, from start to finish.
Production Quality Control has servel major parts:
• IQC (Incoming Quality Control)
Assist Suppliers in quality control of raw material and semi-finished production (module), to handle/control the incoming quality to avoid using the failed components.
Task of IQC:
• IQC Department will ensure the material quality according to the Data Sheet that provided by the R&D Department.
• Follow MIL-STD-105E standard to do Random Inspection.
Inspection Equipment:
• Digital Caliper
• Digital Meter
• ICR Meter
• DC Power Supply
• Cable Tester
• Mechanical Tension Device
• Noise Audiometer
• In-Process Quality Control
Sub-Assembly and Main Assembly:
• Each process will made follow the SOP, IPQC Department will check and verify each station according to the SOP during the manufacturing process to ensure the production quality.
• During the assembly, import the main material into the Shop-Flow system, record the Serial Number connection, easy for the Customer to search the Production History.
System Verify:
• Design the different test program and test jig Screen the productions differently by using suitable Test Program and Test Jig with Full Functional Test. The production will be maintained if there's problem detected during this process.
• All the IPC System will execute 2 times of Full Functional Test, Pre-Test before Burn in and Final Test after Burn in.
Burn In:
• For the purpose of picking out the fail electronic component, all the IPC system has to run Burn In process by using dynamic test system / program offer continuously full load test.
• The Burn In system at Factory is the automatically Free-Floor, it can control the Burn in time accurately by following first-in first out standard.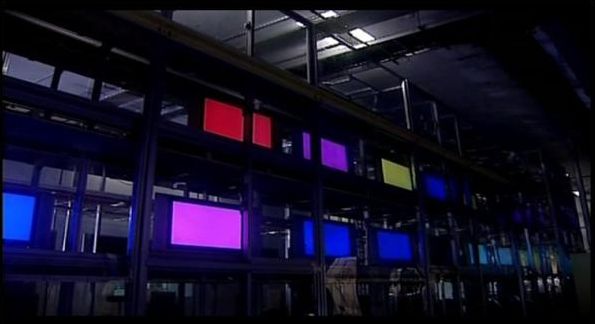 • In order to strengthen the Aging Test, we will arrange the random inspection of each lot to run high temperature turn in test for a long period of time in the ORT Lab.

Outgoing Quality Assurance
• Production before been dispatched, our OQC Department will run strictly the essential examine and test following Inspection Specification to make sure the comprehensive of the production.
• Place the finished goods onto the fumigated Wooden Pallet and covered with Water-Proof Bag in order to prevent damp during the transportation.
4. Completely equipped test equipment
In our products test, a wide range of full testing to ensure the product fits each client's final product requirements. Jarltech has differ test equipment for assembly lines, and according to customer need in manufacturing process, there are differ test stations with different function tests to deliver strict quality checks.testing to ensure the machine fits each client's final product requirements. Moreover, we offer warranty and repair services to our customers, include ECO upgrading (hardware and software), system level repairs and component level repairs. Each repair project will come with a detailed engineering failure diagnosis followed an in-depth root cause analysis. And all the repair works are undertaken in clear and static-free environment to insure quality.
5. Professional R&D team
Our specialized R&D teams has technical experience, effectively fabricating tailor-made machines, and working to improve machine quality. for each client's specific product spec, weight and shape for pilot testing. Client satisfaction is Jarltech 's main goal.