Service
The Product Development Process: How to Bring Your Product to Market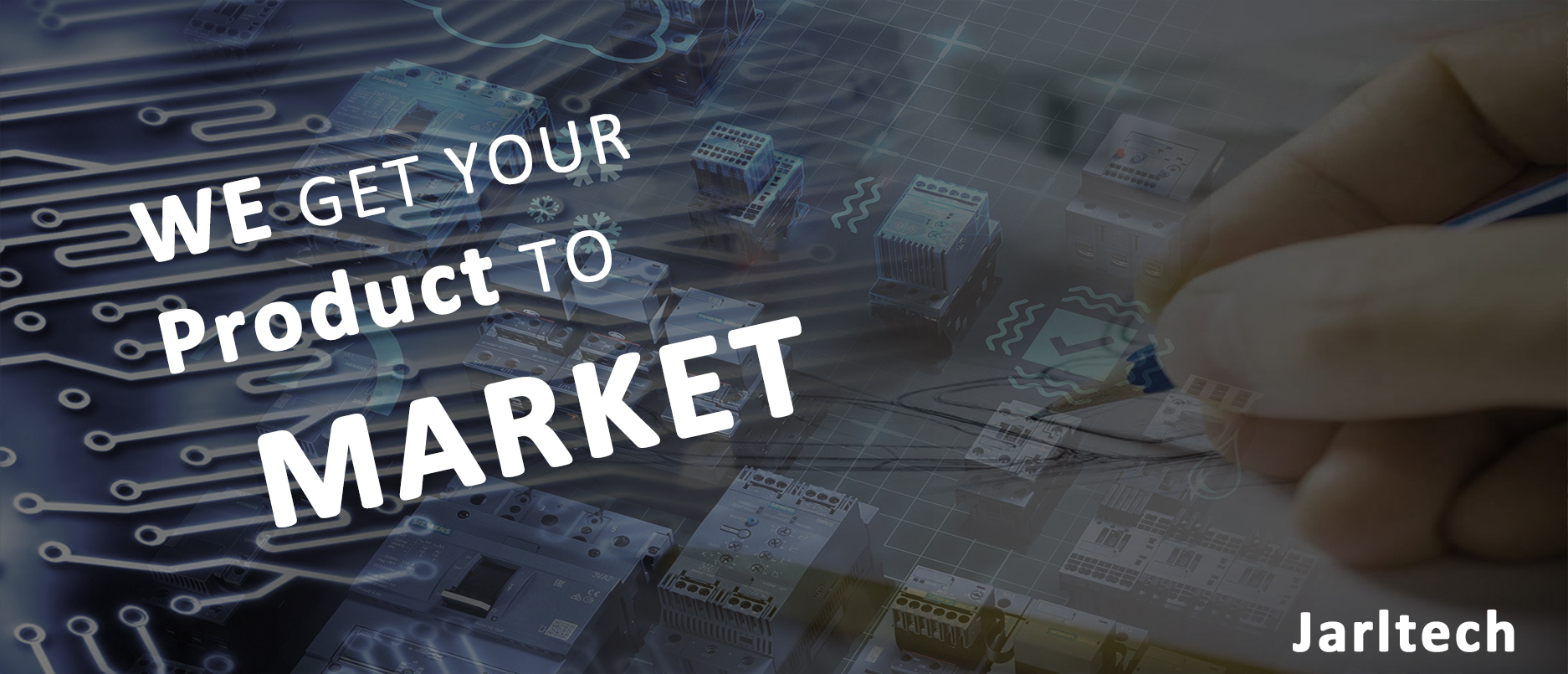 How to take your idea and make it a reality?
Firstly, you'll need to write out your wish list in as much detail as possible and make sure to prioritize by putting key features at the top. Then, you can begin sketching out your initial idea and further refine your wish list. Once you're happy with your sketch and have determined the products for functionality, you'll need to team up with industrial designers and engineers.
The industrial designers work on the products look, feel and ergonomics. The engineers work on the functionality within. Both teams will have questions and will bring up any concerns about your wish list. Since the functionality of the product has been fully determined, the designers and engineers are ready to move forward. The designers begin sketching ideas and planning for the case design. The engineers begin by creating a proof of concept using off-the-shelf development kits and ready-made modules. If any risky components are identified, so they can tackle first.
Next, the engineers need to create a schematic. During this phase be incorporate all the components required to meet the specifications while keeping best practices for manufacturing and testing in mind. Once the schematic is finalized, we begin to create the alpha PCB layout. The Alpha is the first revision of the design that will be built. Alpha boards are usually larger divisible hate-filled changes, and they often include lots of extras like test points and debug headers for troubleshooting. When the Alpha design is complete, the engineers will send the design files to a PCB assembly house for fabrication.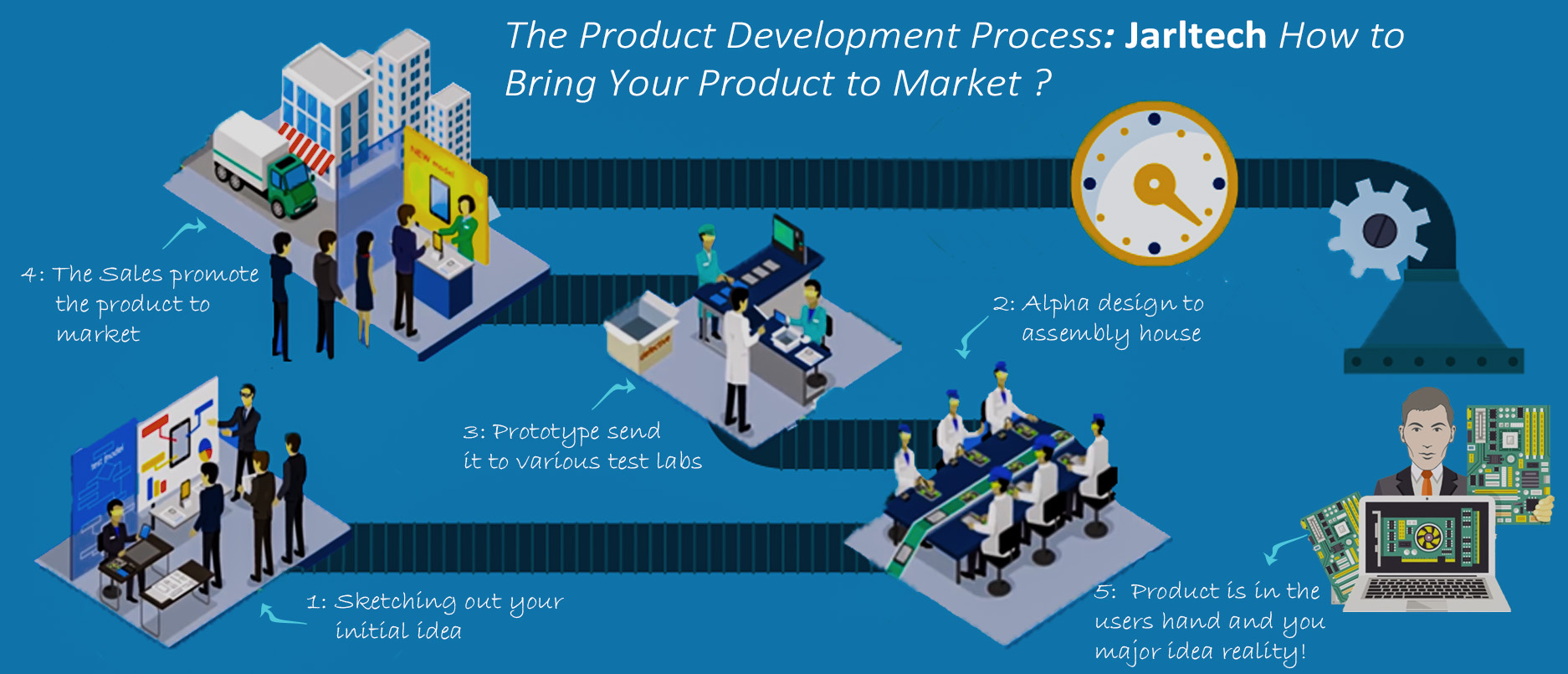 Create a Prototype
Typically, it takes two to four weeks depending on your product timeline, but it can be expedited down to around one week for an additional cost. When the boards arrive, engineers will carefully apply power and begin running electrical tests in executing test code. Each engineer gets a board they can then use for development and testing. The designers also receive a board to see if their enclosure needs any designer assignments. Once the engineering and design team are happy with the initial development, they'll send you a working prototype. This part is highly collaborative there will be lots of web meetings making minor adjustments and planning for the final design. Once you're happy with all the new design ideas, the engineers incorporate them.
After a revision or two, you now have a fully functioning beta prototype. Depending on your product, the next step may be to send it to various test labs. The engineers can help guide you through this space. They can also connect you with a volume manufacturer to produce it. If you're ordering a high volume, you may need a production calibration or test fixture created. Now, your product is in the users hand and you major idea reality!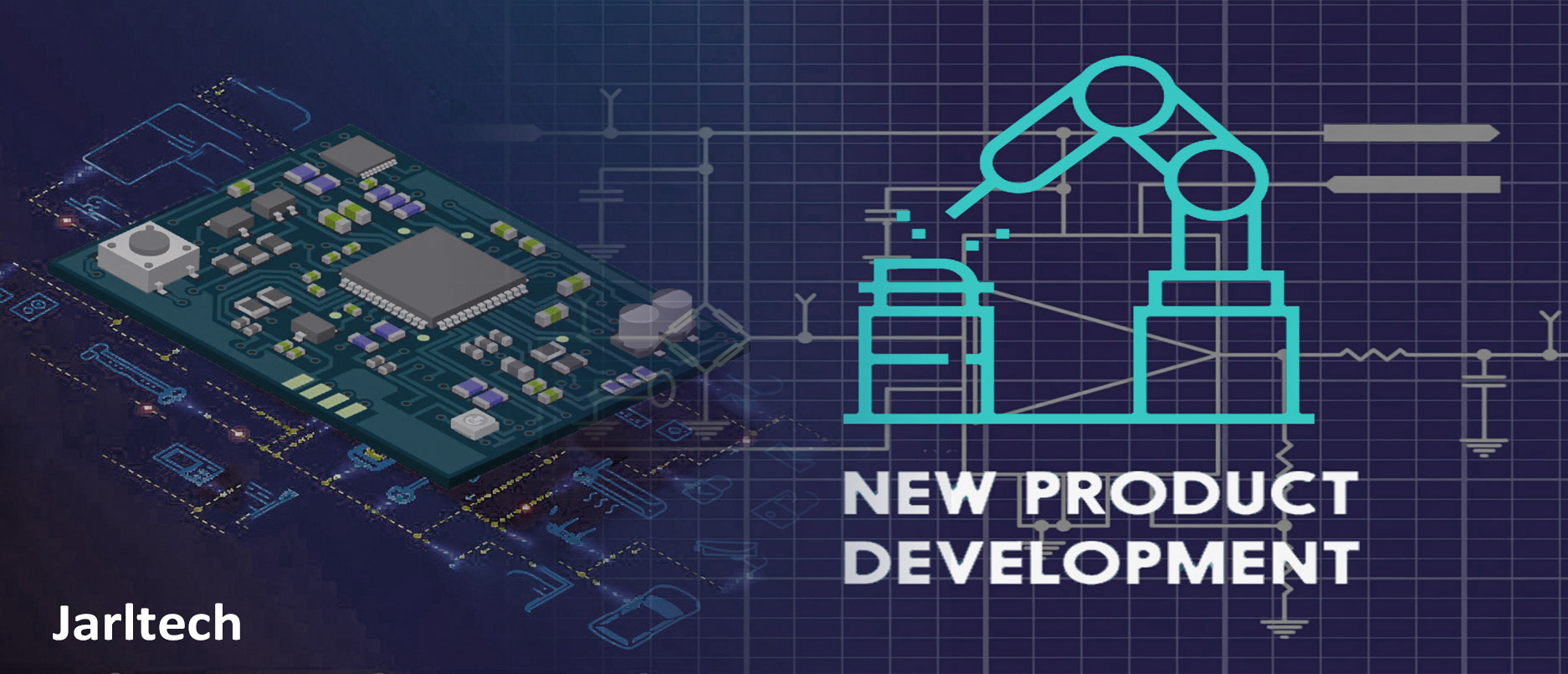 Bringing a product to market can be a very frustrating process. It is one that does not happen mystically or by chance.
Instead, successful entrepreneurs follow certain timeless principles that enable them to make their goals a reality. Fortunately, these principles can be broken down into specific steps that you can adapt to your own product launching efforts.
By keeping these steps in mind, you can increase the likelihood of success in bringing a product to market with confidence and profitability.
---
Press Release
Jarltech Touch Screen Solutions

Cleaning touch panel surfaces as become necessary because of the pandemic rage of COVID-19.

Read More

Industrial Automation

See the applications that how we can be the electronic product provider or IoT solution tailored to your environment.

Read More

Smart Retail

Jarltech's Smart Retail solution is a complete suite of AI-based video analytics products for the retail environment.

Read More