Star-series
Get the data from plug and smart sensing wireless node
The best Internet of things (IOT) sensing devices
Jarltech wireless connectivity technologies team and our Star-series product were ideally making it possible to improve how industrial data is collected, stored and analyzed.
Collecting data makes revolution, but what are the real barriers ahead?
1. Need low cost and variety of sensor.
2. Need stable wireless technology which can transmit data efficient.
3. Need manage and organize overwhelming data.

We believe that large industrial companies can use the IOT platform to gain insights, leading to improved operations and increased revenues. Therefore, we have been trying to help our customer overcome those barriers to IOT adoption.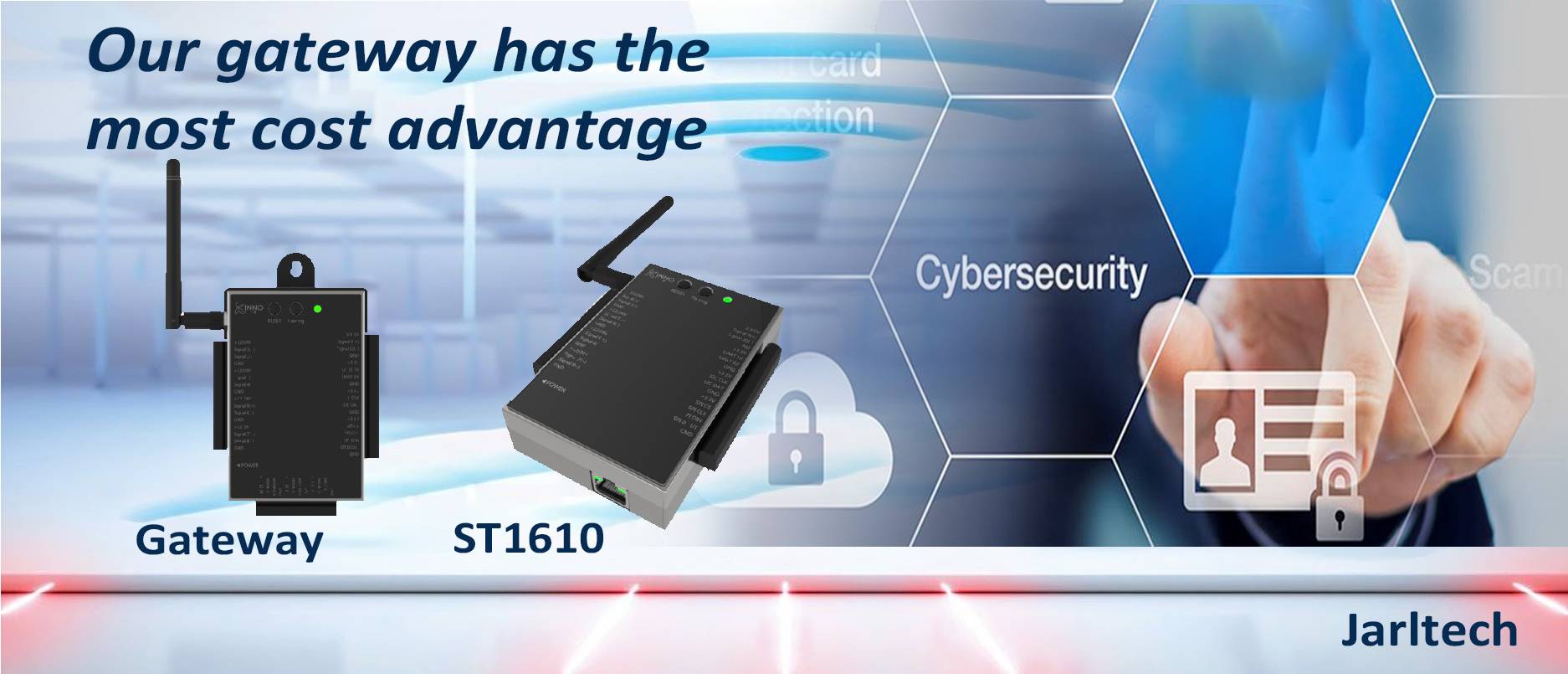 The feature of wireless sensor node
Jarltech's developed Star-series nodes which use low power Wifi to increase sustainability and performance. The node also offers Bluetooth and Zigbee connectivity for customer diverse demand. Every node equipped with data collection, data transmission and power supply features, also build-in SD cards allow you to save power while maintaining memory functions. If you prefer real-time data collection the Wifi node can continuously transmit or be programmed to send information at preset intervals. We even offer battery or AC/DC power inputs, giving you more options on where to locate the Wifi module. To enhance your information security, the Wifi module connects to the Internet and customized cloud storage or local Intranet networks. Our IoT products work well with already existing IPCs and, in some cases, can replace their function. For example, one of our nodes connects to eight sensors and one gateway.
Our wireless sensor node provide an industrial-grade sensor data in open formats, sent securely and reliably back to your public or private cloud, but with the ease of installation and simplicity of a consumer-grade system.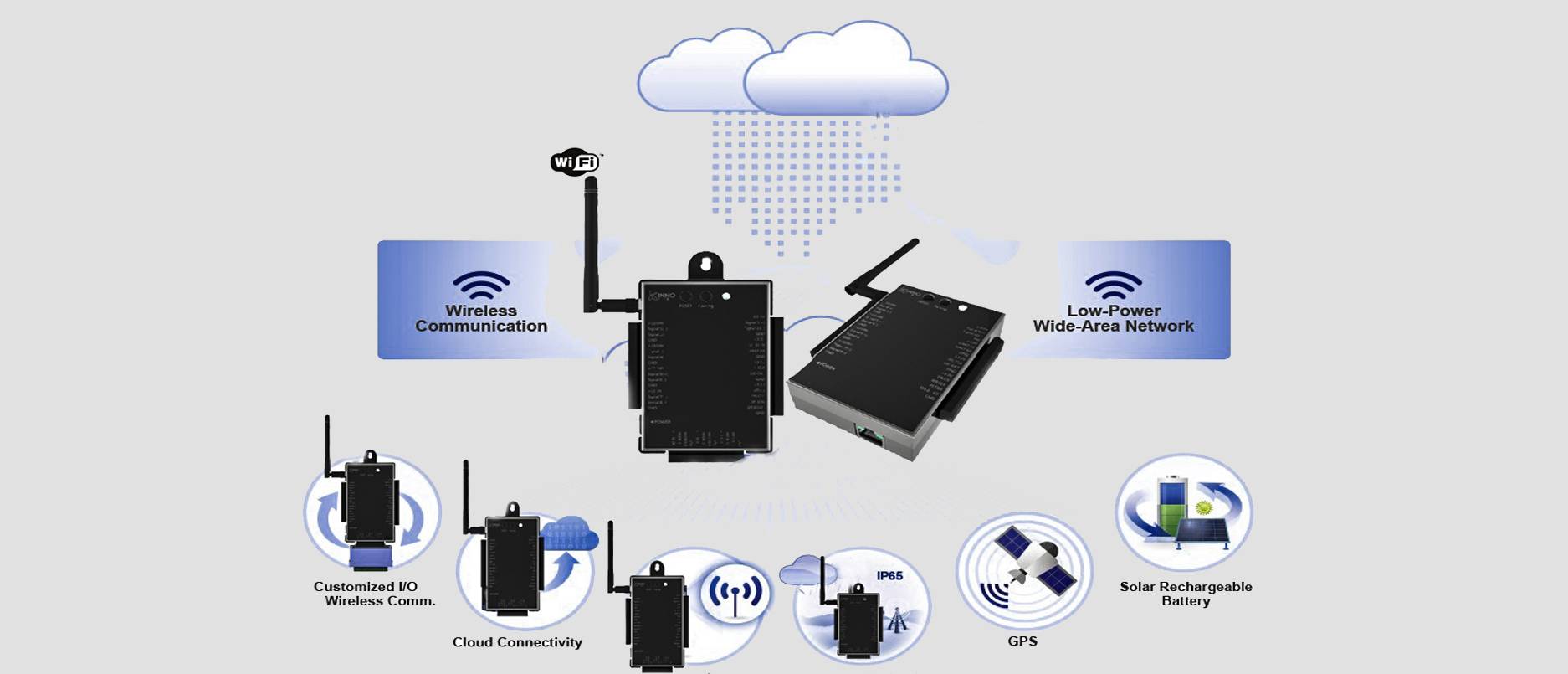 STAR-1600 Wireless Sensor Node
Product Features
• 12 / 14 / 16 bits (Single End only / Differential)
• Provide SPI / UART / 12C / RS485 (Half Duplex)
• Support IEEE802.11b/g/n Wi-fi 1T1R
• 3.3V / 5V / 12V / 24V
• DC 5V / 1A in or 18650 battery
STAR-1610 Wireless Sensor Node
Product Features
• 12bits (Single End only)
• 1 x RJ45
• Support IEEE802.11b/g/n Wi-fi
• Provide power supply for DC 5V / 12V / 24V
• DC 5V or 12-24v in
Specification

STAR-1600/1610
Feature
Specification
Chipset
STM32F103VET6
Dimension
105mm x 70mm x 40mm
Weight
TBD
Power Supply
DC input: Micro USB (5V, 1A), included Li-on Battery (2000 ~ 3000mAh 18650 x 1 or 2 or 3)
Button
button x 2
LED
LED x2 (Blue and Red)
Storage Device
Micro SD card slot x 1
Support Sensor Type
Industrial sensor and Consumer sensor
Supply Sensor Power
Consumer sensor : 3.3V/5V
Industrial sensor : 12V/24V (or 10V)
Supply Sensor I/O
STAR-1600- Consumer sensor : UART x 1, SPI x 1, I2C x 1, Analog x 1 / Industrial sensor : MODBUS x 3, Analog x 8 (single end x 8, or Differential x 4)
STAR-1610- Consumer sensor : UART x 1, SPI x 1, I2C x 1, Analog x 1 / Industrial sensor : MODBUS x 3, Analog x 8
Connectivity
IEEE802.11b/g/n wi-fi 1T1R
Antenna
2.4G wifi antenna
Channel Number
Wifi: CH1 ~ 13
Humidity
TBD
ESD
TBD
Environmental Compliance
RoHS Compatible

Note

Not sure what your need? We'll create solution for you.

Send your request to: info@jarltech.com.tw
We will promptly contact you and inform you on your project. You can also reach us by phone.
If you need any service?
Please contact us today!
More Details
Star-series | A Full-service Developer & Manufacturer Of Electronic POS System & Peripherals | Jarltech
Located in Taiwan since 1987, Jarltech International Inc. is an electronic product and hardware integration engineering and manufacturing company. Main products, including Star-series, self-ordering-kiosks, smart card reader, thermal printer, embedded motherboard, all-in-one panel PC and so forth.
As a full services engineering and manufacturing company for over two decade experience, Jarltech provide PCB circuit develop, industrial design, sample manufacture, enclosure tooling, product testing, production lunch and after service support. We give a one stop solution. Idea + Design + Production + Service = Jarltech.
Jarltech has been offering customers high-quality embedded systems and hardware designs since 1987, both with advanced technology and 29 years of experience, Jarltech ensures each customer's demands are met.
View our quality products
touch panel computer
,
Embedded Motherboard
,
Our Carrying Solution
,
PCB Assembly
,
POS System
,
I-Button Reader
,
LCM Display
,
Magnetic Card Reader
,
Programmable Keyboard
,
Touch Monitor
,
Barcode Reader
,
Thermal Printer
,
POS System
,
Thermal Printer Solution
and feel free to
Contact Us
.