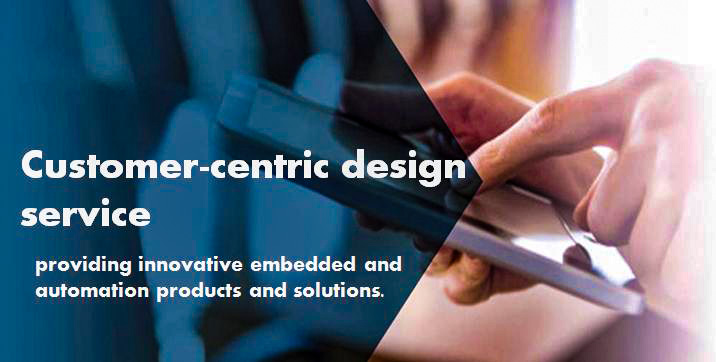 About Us
Welcome to Jarltech
---
Who We Are
A Full Service Engineering and Manufacturing Company
Jarltech was established in 1987, we are full-service developer and manufacturer for custom electronic products, and has a professional and experienced team that has the necessary skills and resources to support customers' needs. We are specialize in embedded system and hardware design. Our customers are companies needing custom platforms on which to run their embedded software, and companies requiring specific hardware to give their products a competitive edge in their own marketplace.
Complete Support
From the beginning, Jarltech's management value chose "shu (恕)" as the core which we would build our corporate culture. The concept of partnership is not new within Jarltech, the chinese word "shu (恕)" is made up of two characters - the upper meaning "finding similarities from different things" and the lower meaning "combined heart and mind." At Jarltech, applying "shu (恕)" philosophy means understanding the other person's perspective by listening to their heart and then seeking ways to convert differences into mutual benefits. As a result, Jarltech has always placed strong emphasis on providing high quality customer services.
With this philosophy at the core, Jarltech has created an environment where people are inspired to be their best. High staff retention and constant re-investment in technology has enabled Jarltech to build considerable engineering strength. The people at Jarltech have developed the flexibility to move quickly with new products to new markets, achieving high levels of individual and corporate success.
This value is an important characteristic of our company, which is practiced at all times. Good business ethics is defined as the following:Good Business Ethics
With regards to our customers, we do not easily make promises to our customers. However, once we make a promise, we will carry out our promise at all costs.
With regards to our competitors, we compete within regulations and do not purposely harm our competitors' businesses.
With regards to our suppliers, we use an objective, honest, and fair attitude when choosing our suppliers and working together.

What We Do
Having over two decade of accumulated experiences, our service is full cycle development, we can take your product and component development from the initial idea to serial production, provides Original Equipment Manufacturers (OEMs) with value-added, ODM services, include product development roadmap, industrial design, quick prototyping, cost effective mass production, RMA/repairing services.

If you have idea to develop product, and hope to work with a manufacturer who can provide you all the basic engineering services, Jarltech is the one that you should choose to work with.

Turnkey electronic development includes:
PCB layout and circuit design.
Firmware / Software design.
Industrial / Enclosure design.
Prototyping and manufacture of samples.
Tooling & molding.
Launch and support of mass-production.
Preparation for certification.
Marketing service.
We serve a variety of industries and contract manufacturing needs, offering turnkey product design and mass production capabilities at a fraction of the cost found elsewhere. The products we develop are carefully matched to market demands based on our many years of production experience. You will not find any other connection technology manufacturer that provides the same products as us. Take advantage of our expertise and find the right product among our extensive range.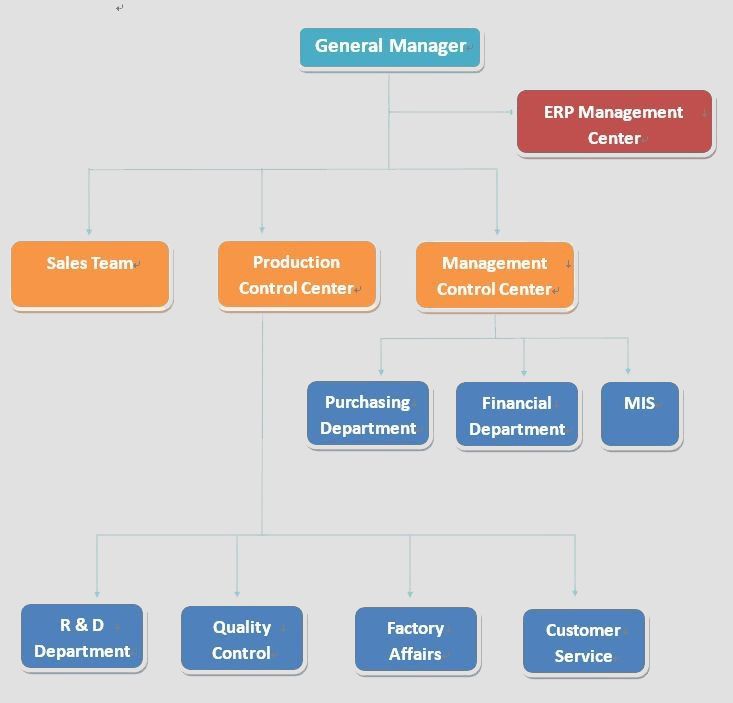 In such a highly competitive environment, Management position plays a very important role in the company.
Managers / Leaders must have unique observation, analysis and coordination skills in order for them to control the direction and progress of the project, and to be familiar with the abilities of each team members, allocate work appropriately to make maximization of utility.
At the same time, the Management / Leader should be able to provide appropriate assistance when their Team Members are in difficulty, so that the product / project can proceed smoothly.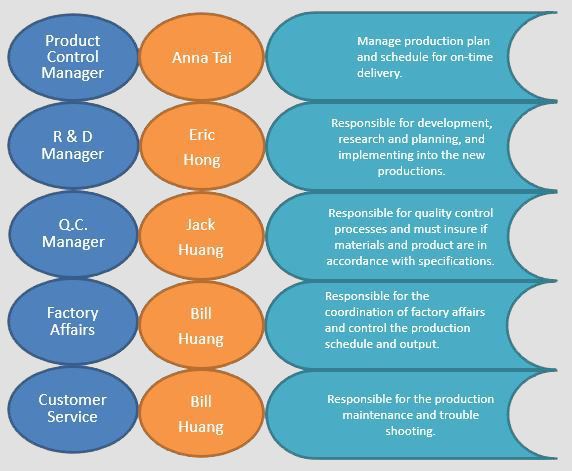 Day shift is implemented in our Company, but it is flexible to adjust to two shifts when there is production.
Movie





Certificates