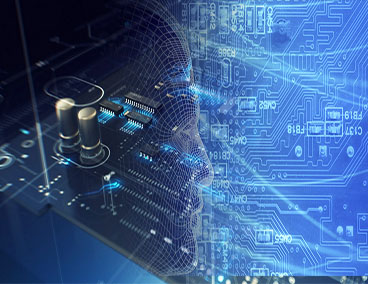 Electronic Hardware Design
Integrate customized for customers' demands
Jarltech's R&D teams are always developed and designed the new products with innovation and high-quality spirit, we can integrate a number of different regions of the customized products which depend on customers' demands. Whether you have a complete design specification or you need help to developing a new product.
---
Jarltech providing services & solutions in electronic board design domains as it is becoming a critical function in the product development life cycle. Jarltech team of engineers, designers and technicians are experienced in developing advanced embedded products utilizing all aspects of electronic technology. We have a strong expertise in advanced, high-speed, complex board design and development. Our exposure to complete product development life cycle from paper specification to architecture definition, from proof-of-concept to component selection and placement, from PCB layout to PCB fabrication and from production ready hardware platform combined with our commitment to excellence customer success.
New Product Development
If you are planning to build a product in any industry, that requires ID & electronic design, we could be your technology partner. We have gained vast experience in designing a product from paper specs to prototyping & productization based on our partnerships & relations with many companies. We can take care of delivering the product including the help in pre-testing of various compliance including CE, FCC, etc.
If you need any service?
Please contact us today!
More Details
Electronic Hardware Design | Electronic Products (Embedded Motherboard, Panel PC, Touch Monitor) & Hardware Integration Engineering And Manufacturing Company | Jarltech
Located in Taiwan since 1987, Jarltech International Inc. is an electronic product and hardware integration engineering and manufacturing company. Main products, including Electronic Hardware Design, self-ordering-kiosks, smart card reader, thermal printer, embedded motherboard, all-in-one panel PC and so forth.
With more than 29 years POS System experience, Jarltech is specialized in POS System and Peripherals Manufacturer. The main products: All in One Panel PC, Electronic Development, Embedded Motherboard, Home Electronics Control Board, Industrial Design, Low Volume Support, Our Carrying Solution, PCB Assembly, Portfolio, POS System, Product Launch Support, Production of Enclosure, Thermal Printer Solution.
Jarltech has been offering customers high-quality embedded systems and hardware designs since 1987, both with advanced technology and 29 years of experience, Jarltech ensures each customer's demands are met.
View our quality products
touch panel computer
,
Embedded Motherboard
,
Our Carrying Solution
,
PCB Assembly
,
POS System
,
I-Button Reader
,
LCM Display
,
Magnetic Card Reader
,
Programmable Keyboard
,
Touch Monitor
,
Barcode Reader
,
Thermal Printer
,
POS System
,
Thermal Printer Solution
and feel free to
Contact Us
.