Process Flow
Process Flow
Process Flow :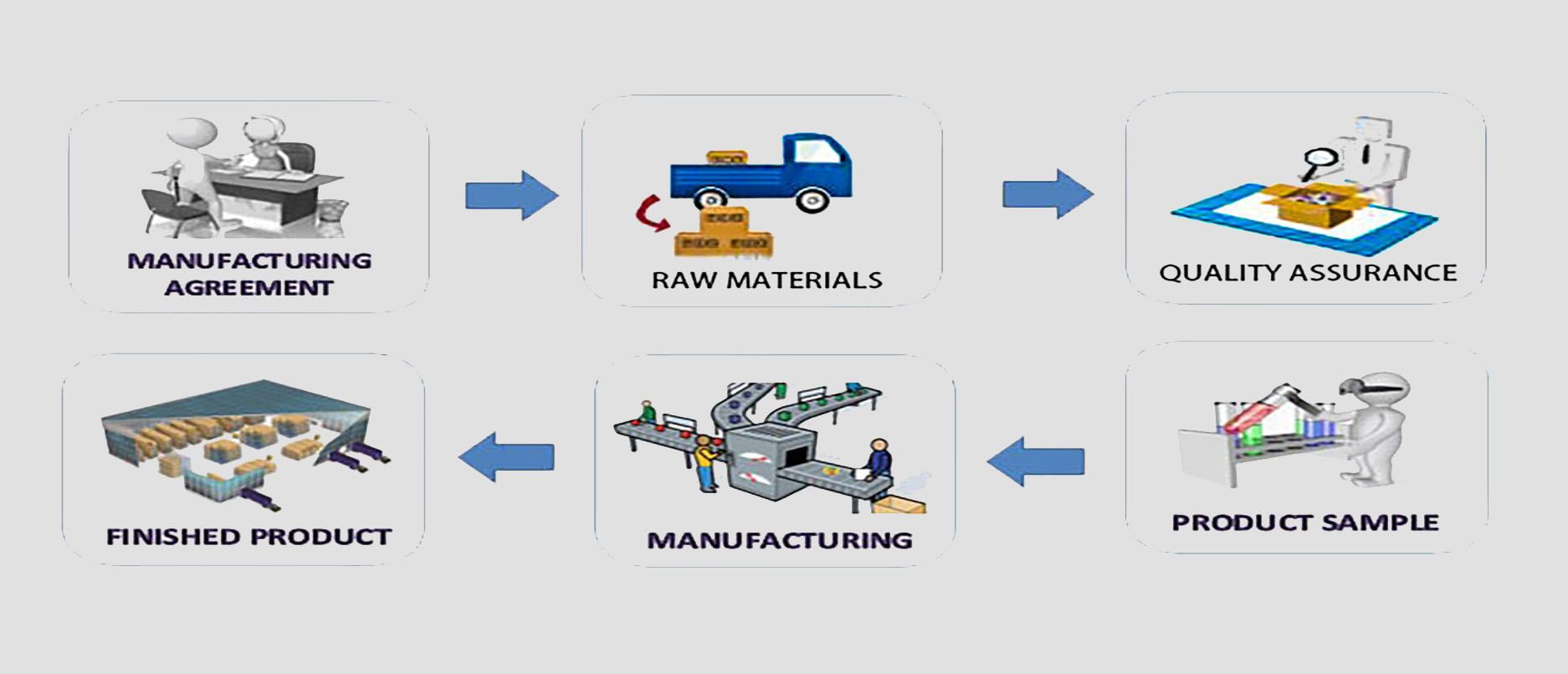 Manufacturing Process Flow Chart: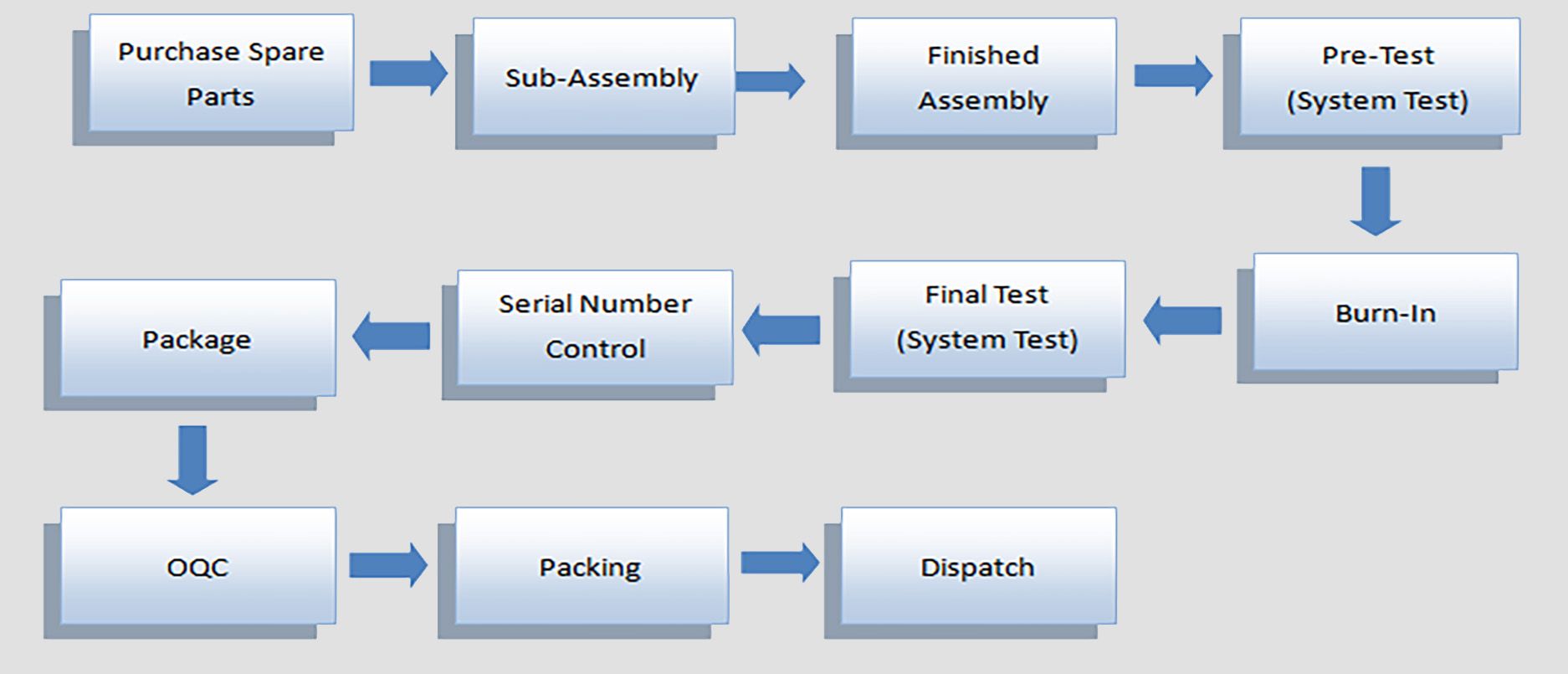 Production process chart :
Receive complete "order confirmation" from sales department, production management division will turn it into "production order" and establish process control time table, and then execute by production division and quality assurance division. The production schedule is carefully monitored section by section.
Assembly and quality check process follows "quality control inspection regulation" to ensure operations and production quality.
To shorten customer waiting time for delivery, production management division will set up annual advanced batch production plans to effectively control machine and parts stock safety, so that delivery schedules can be reduced to a minimum.
Identification and traceability of parts and machine information :
The parts and semi-finished products produced by the production process follow "5S" guidelines to be aligned in their pre-designated positions clearly marked product name, specification, part number, order number and current status, in order to eliminate the possibility of parts missing or being taken by error.
The production inspection process is followed with a "SHOP FLOOR SYSTEM" that is to be checked item by item and signed the machine's past records can be easily traced. All machine parts are filed by ERP, and other management systems. The detailed parts list and parts version are clearly recorded for the best sales service efficiency.
Site facilities related regulations :
Maintenance of machinery and equipment used in the production process follow "facility and environment maintenance guidelines" to prevent production process and after-sales service from being influenced by machinery fault.
Press Release
Jarltech Touch Screen Solutions

Cleaning touch panel surfaces as become necessary because of the pandemic rage of COVID-19.

Read More

Industrial Automation

See the applications that how we can be the electronic product provider or IoT solution tailored to your environment.

Read More

Smart Retail

Jarltech's Smart Retail solution is a complete suite of AI-based video analytics products for the retail environment.

Read More