Prototyping
Rapid prototyping gives you to disrupt the market with a new product
Because we know low-volume production can offers some advantages, that is enables early performance testing and preliminary verification and validation exercises, reducing the surprises that can show up in first mass production, therefore, we support produced in quantities from tens to hundreds to thousands or even tens of thousands in our facility, also Jarltech will bring successful and aesthetically product to market in low-volumes within a reasonable budget. Jarltech is your complete assembly solution.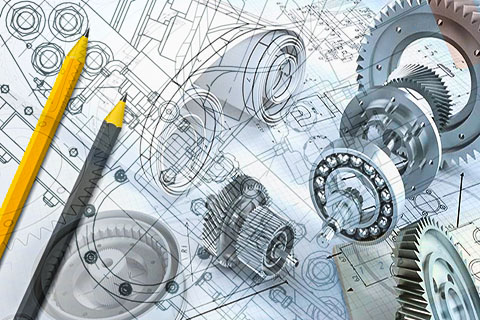 What are the Benefits of Prototyping?

A prototype is the first full-scale and functional form of a new product design. It is used for investor demonstrations, user testing, and gives your audience a product to visualize and interact with. Prototypes are not production quality and should not be held to the same standards of the final product. Prototypes help you learn what features need improvement, so you can quickly perfect your product and get it to market. The journey from concept to market is typically a long road riddled with hidden obstacles and unforeseen turns. Building a quick prototype of a design can help smooth that path as well as present some substantial benefits. Rapid prototyping gives you the opportunity to disrupt the market with a new product.
Fail early and inexpensively: Real innovation always includes a risk of failure. By building a prototype, you can quickly weed out the approaches that don't work to focus on the ones that do.
Gather more accurate requirements: Increased project costs are often attributed to rework due to inadequate requirements. Traditional requirement gathering techniques such as interviews and focus groups can fall short because many people find it difficult to conceptualize a product before they see it. By developing a working prototype, you can demonstrate the functionality to help solidify requirements for the final design.
Technically understand the problem: Time enhances your understanding of the problems that may occur. By developing a functional prototype, you are forced to address both the foreseen and unforeseen technical challenges of a device's design. Then, you can apply those solutions to a more elegant system design when you move to the final product.
Conflict resolution: The best engineers have strong opinions about how certain features should be implemented. Inevitably, differences of opinion result in conflicts, which can be difficult to resolve. By taking advantage of rapid prototyping, you can quickly conduct several different iterations of the feature and benchmark the resulting performance to analyze the trade-offs of each approach. This can save time and ensure that you make the correct design decisions.
Funding: By developing a prototype to demonstrate the feasibility of your idea, you lower the risk of investment for investors. Proving a working prototype increases the probability that your idea will be funded.

How do Jarltech do it?
Step1 - Define
Jarltech offers starting from concepts and sketches. We consider both performance
and aesthetics in meeting and surpassing your standards and specifications. At Jarltech industrial design is not only enclosure design for electronic devices, but also mechanical built and documentation for subsequent mass-production as well.
Step 2 – Ideate
Jarltech team creates appealing product models and integrates these concept ideas with practical and feasible engineering architectures. The solutions are captured in quick 3D CAD models to allow feedback from clients, users and other stakeholders.Jarltech Design Services Include:
. Design sketching to explore potential Concept Solutions
. 3D CAD concepts to better define concepts
. Part, color, finish, branding and materials specifications
. Creation of unique, professional product packaging and graphics
Step 3 - Prototype

Based upon the optimal designs, we produce prototype tooling in-house. Within just weeks, we can deliver a "looks-like, works-like" prototype. We can transform the conceptual idea into reality by making mockups to test feasibility and ensure confidentiality.
Step 4 - Test

Testing is the final proof that a prototype fully meets the specific design intent and criteria. We can bring to bear whatever method is appropriate for the project, as well as environmental and structural properties. We also use destructive and non-destructive testing to determine the hardness properties of a product, and once the prototype is completed, we will provide a complete test report to our client. Our goal now, as it has always been, is to design a reliable and highly accurate prototype that can be consistently reproduced for short production runs.
Step 5 - Analyze

The prototypes are then sent to our client for further testing in the field to gather feedback and to identify bugs that will later be corrected.
Conclusion
Prototypes provide the look and feel your audience needs to conceptualize a product's capabilities. A prototype does not perform like a post- production product and should not be put in normal ware and tare conditions. The prototyping process allows you to test product features, manufacturing methods, and user experiences before full-scale production. The feedback and information you gather from prototype testing is crucial in implementing and launching a successful product. The faster you prototype, the faster you can test, improve, and launch into the market. Rapid prototyping is an opportunity to enhance your project into an intuitive and user- focused product.
Press Release
Jarltech Touch Screen Solutions

Cleaning touch panel surfaces as become necessary because of the pandemic rage of COVID-19.

Read More

Industrial Automation

See the applications that how we can be the electronic product provider or IoT solution tailored to your environment.

Read More

Smart Retail

Jarltech's Smart Retail solution is a complete suite of AI-based video analytics products for the retail environment.

Read More